We offer you the most complete product innovation as Arex Solar
The process of deciding to use solar energy can be overhelming. The design, location, permits, technology,financing and maintenance...these are just a few of the many factors to be considered and managed when deciding to go solar. We provide solar energy power plants and local systems under the trademark of Arex Solar Systems LLC as a full-service provider, that handles everything for you. We develop, design, construct, finance, and service ground mount, rooftop and canopy solar arrays.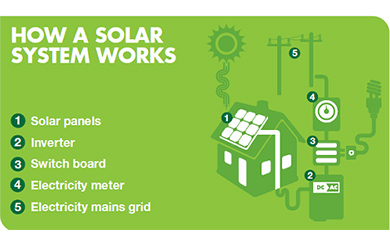 Repair & Maintenance
Safety and Health Inspection
Environmental Engineering
Environmental Consulting
Reliability and Safety Assessment
Immediate response to clients'
Logistics And Distribution
Safety and Health Inspection
Environmental Engineering
Environmental Consulting
Reliability and Safety Assessment
Immediate response to clients'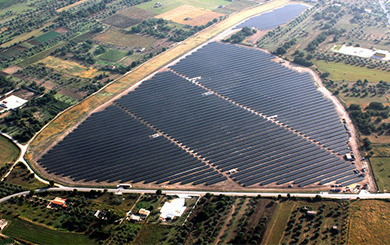 ---
Solar Solutions
Reliable products and systems built on proven expertise in renewable energy
Solar Inverters
Arex's Power Conversion business provides a complete range of central inverters based on a modular and compact approach, and specifically designed for the solar industry. As part of Arex's experience and product range in power electronics technology, the solar inverters build on extensive experience with designing, manufacturing and installing more than 34 GW of converters for the renewable energy industry, and decades of experience in controls for a wide range of utility applications. The installed base covers the full range of utility scale requirements, including converters to meet stringent grid code requirements in extreme environmental conditions.
Converters which supplied by Arex, are compliant with many stringent codes in the world. We offer also "plant level" controls derived from turbine/power plant controls which are developed by leading manufactur companies. This allows the solar power plant to provide critical functions like Grid Voltage Regulation Power Factor regulation, Grid Frequency support, etc. which are mandated more and more by utility interconnection requirements. Comprehensive SCADA offerings provide a broad set of intuitive tools for operating and maintaining solar plants. We provide you the leading manufacturers' solar SCADA application. It can also be used remotely with a secure internet connection or telephone line. Inverters are available in both Indoor/outdoor configurations for greater flexibility.
Inverter Power Station
In addition to inverters, Arex also offers the complete electrical system for PV plants, starting from the PV panel connection to the grid connection with a core offering made of ready-to-connect power substations for outdoor use. Arex inverter power stations are available in flexible designs either skid or e-houses.
Skid: The preassembled power station skid is ideal for large-scale applications and can include outdoor inverters, transformers, re-combiners, and monitoring equipment mounted on a steel or concrete base and delivered straight to the site. Pre-cast concrete base helps to lower or eliminate site poured concrete, saving time and material at the site.
E-house: A power station can also be available in an e-house configuration, with either steel or concrete enclosure housing an indoor inverter. This represents an alternative to traditional onsite building construction, enabling field operation with less installation, commissioning, and start up time.
Electrical Balance of Plant
Arex Industrial Solutions and Digital Energy offer all equipment for connection of the solar inverter stations to the medium or high voltage grid, including switchgear, protective transformer relays as well as turn-key substation design and construction.
Energy Consulting Services
Energy Consulting is a dedicated expert group of engineers and business experts specializing in complete power system analysis and simulation. Cross-business teams work to analyze and ensure the compliance of wind, solar and thermal power plant integration to the grid, keeping Arex and its customers ahead of grid interconnection challenges.