Steps to Installing Renewable Energy
Whether it's for financial, environmental or other reasons, many customers are interested in generating their own renewable energy. PG&E can help you learn what you need to know before installing renewable energy.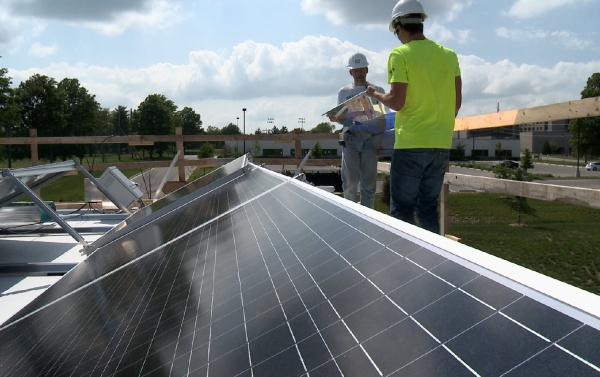 Repair & Maintenance
When it comes to saving energy at home, there are many low-cost and even no-cost options to keep your energy bill low. But what if you're ready to take a bigger step? If you've successfully addressed the low-hanging fruit – like performing energy audits, installing programmable thermostats, and sealing air leaks – it may be time to consider incorporating clean energy into your home energy-saving strategy.
Solar Panels
If you've made your home as energy-efficient as possible and are looking for new opportunities to reduce your energy consumption, it may be a good time to go solar. With advancements in technology and the expansion of the solar industry, prices for solar panels have fallen dramatically. Innovative new solar financing models – including options to lease solar panels are also increasingly viable options.
Not in a home that can support a rooftop solar system? It may be worth considering a community shared solar energy project. In this setup, community members band together to purchase a collective solar energy system. Each community owner gets a share of the power generated by the solar installation, a credit on their utility bill or other financial benefit.
Ready to weigh your solar options? We have several guides to get you started:
Wind Turbines
If you live on at least one acre of land with strong wind resources, wind turbines can be an incredibly efficient way to produce electricity for your home. Small wind systems can reduce your energy-costs by as much as 90 percent, but they do require careful planning. Estimating your wind resource and checking your local permitting and zoning requirements are key factors to consider in order to pursue this option. As with solar panels, the prices of small wind energy systems are coming down and we're supporting initiatives to bring down the cost even further.